Accommodation
The House:
The lodge is a beautiful home-made house, built sustainably by Robyn and Malcolm Smith with timber milled from the property. This has been a labor of love and a huge amount of inspiration and hard work has gone into its construction.
Eco-Friendly:
This lodge is extremely eco-friendly with completely off the grid, alternative power supply. Our 5 metre waterwheel powers the house and the solar panels on the roof heat your hot water. So we have 100% sustainable power!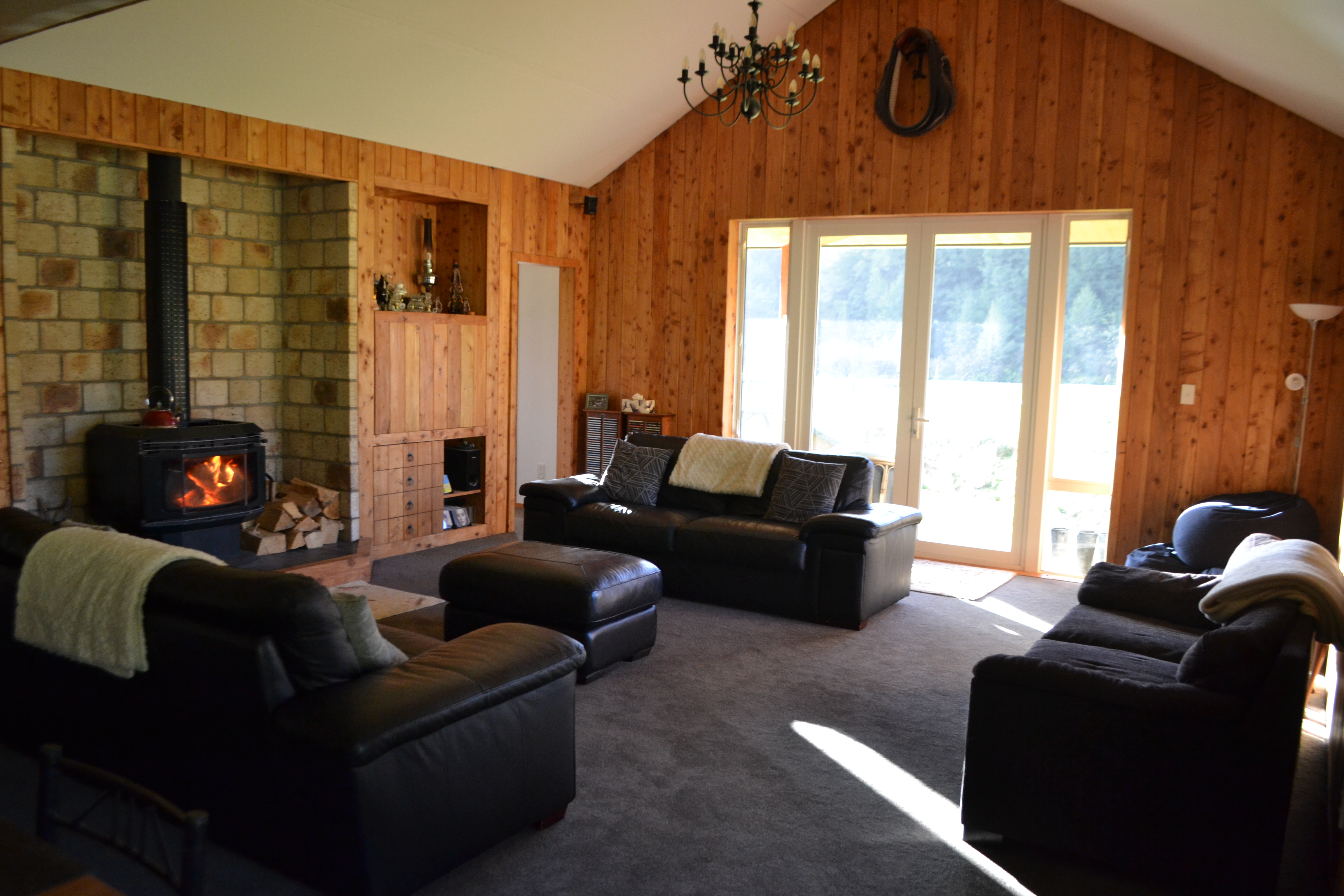 The Rooms:
There are two bedrooms available, both are very luxurious in size, one with a double bed and the other with a queen bed. They both have french doors opening out onto a large deck with superb views across the valley.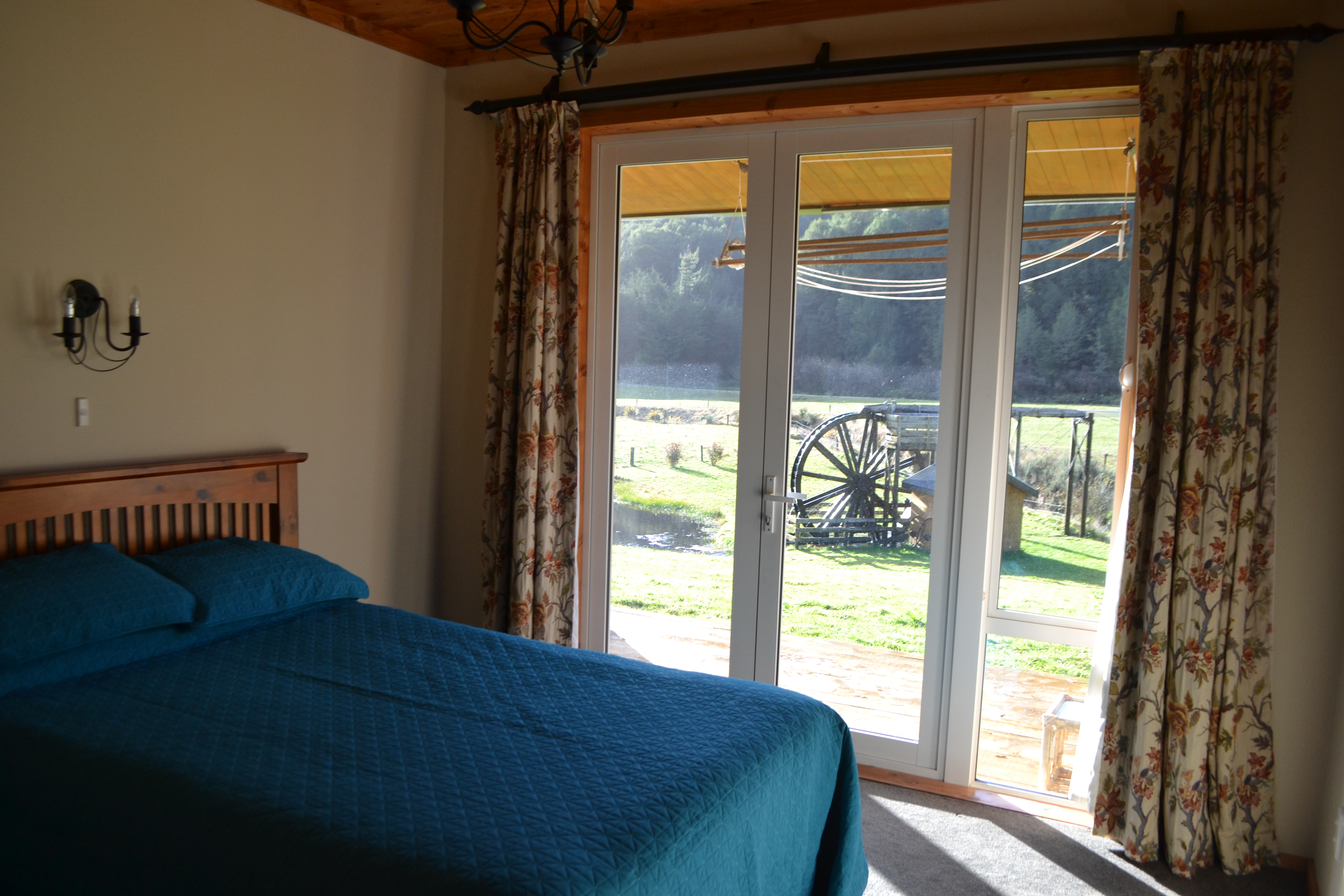 Bathroom:
There is a shared guest bathroom. This is modern and well appointed with a huge double shower and bath.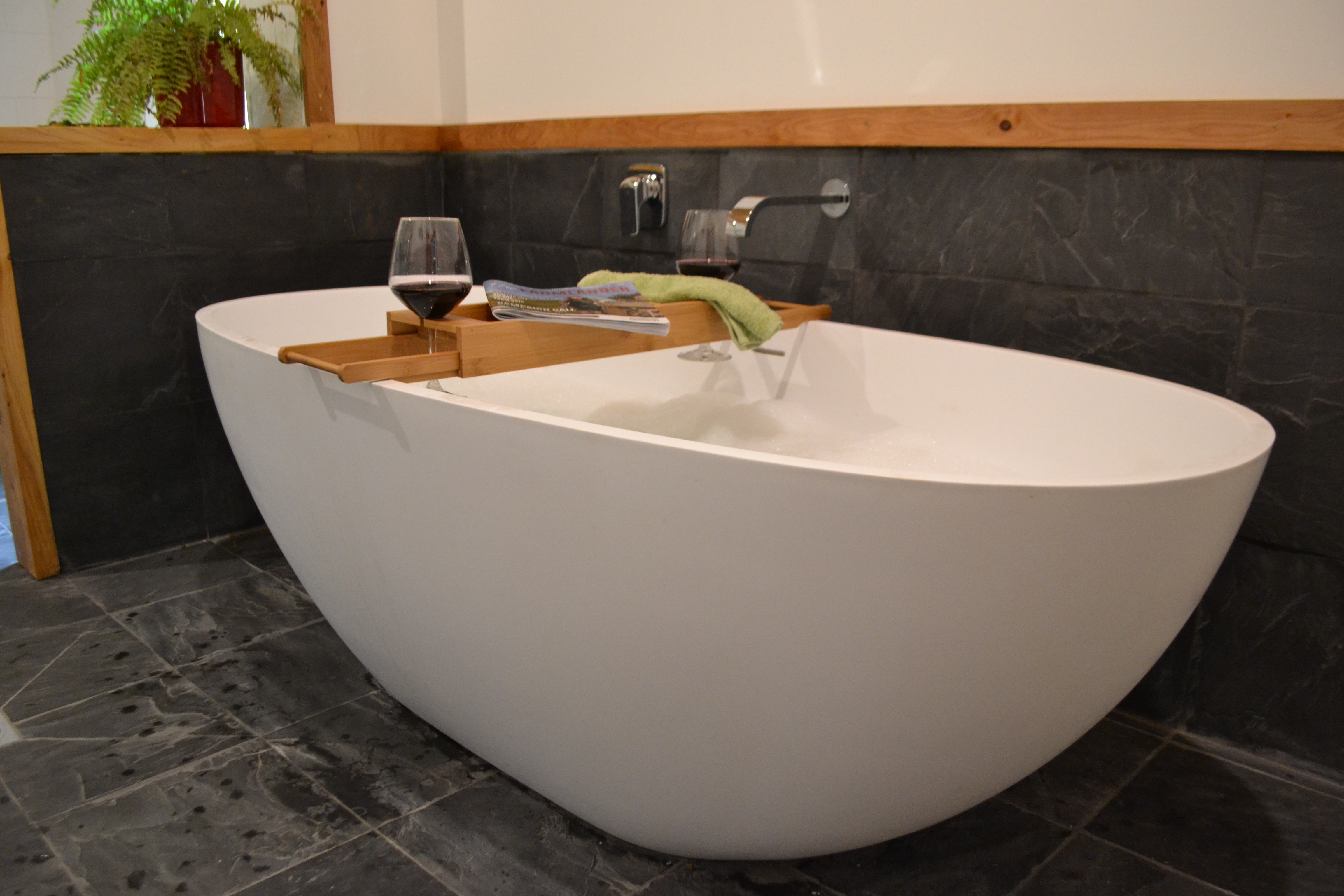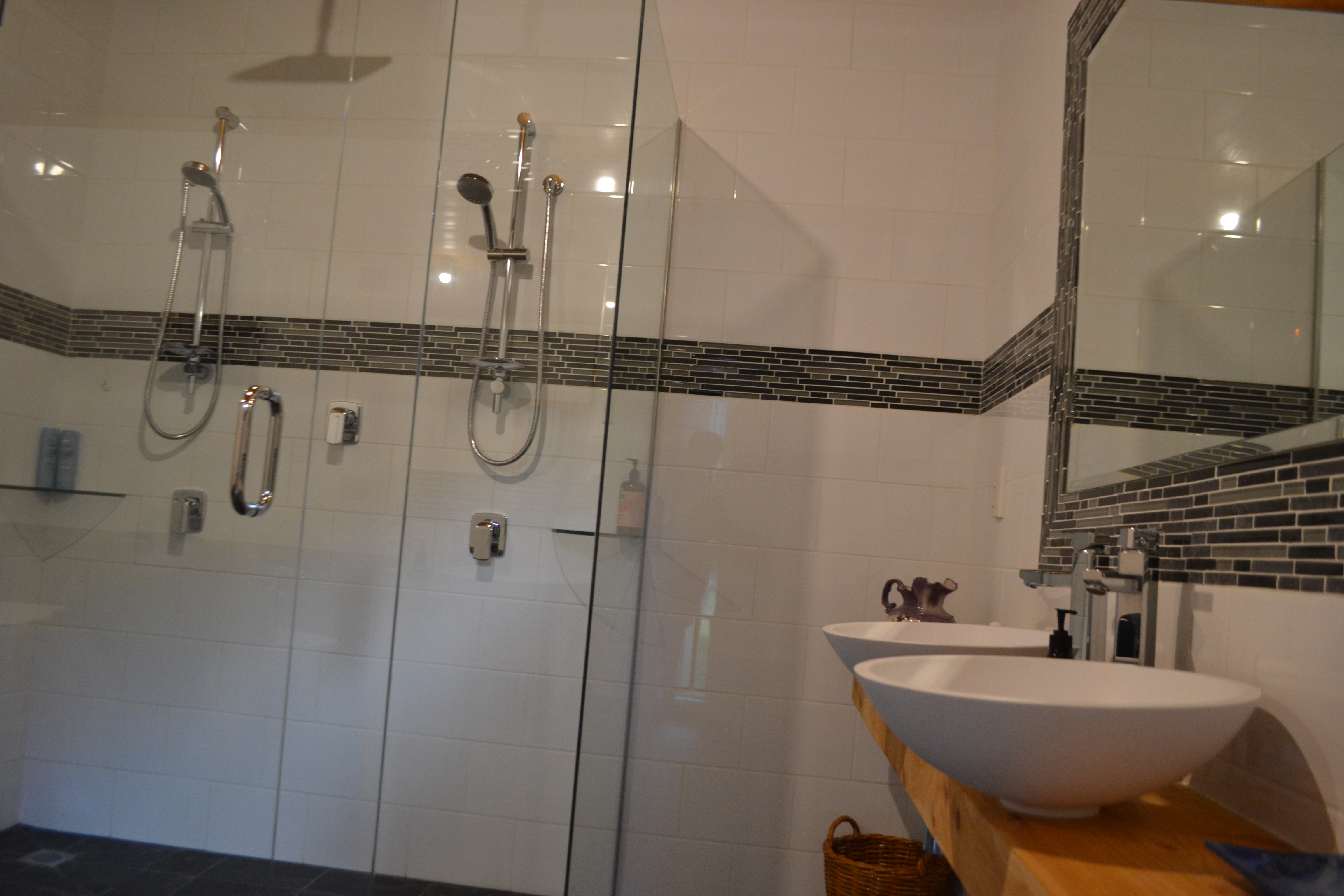 The Food:
Is an additional cost and needs to be arranged at least 24 hours prior to check in.
Beautiful home-cooked meals available, Robyn loves to make great food.
Laundry:
Laundry facilities are available.
Hosts:
Get to know your hosts, Malcolm and Robyn, who will provide excellent entertainment and activities and make you feel at home. We really enjoy sharing our place and lifestyle with others. If you are looking for a fully hosted experience or a completely silent hideaway then this can be your home away from home!
Check our testimonials to read what guests have to say about us.
Flora, Fauna & History of the valley
We will show you around our valley while you are here is a relaxing bush walk in the immediate vicinity of the lodge, this tour is taken by either Malcolm or Robyn (Or both).
The tour allows you to see the wonderful scenery in the area and learn about the gold mining in the valley during the gold rushes of the 1800's.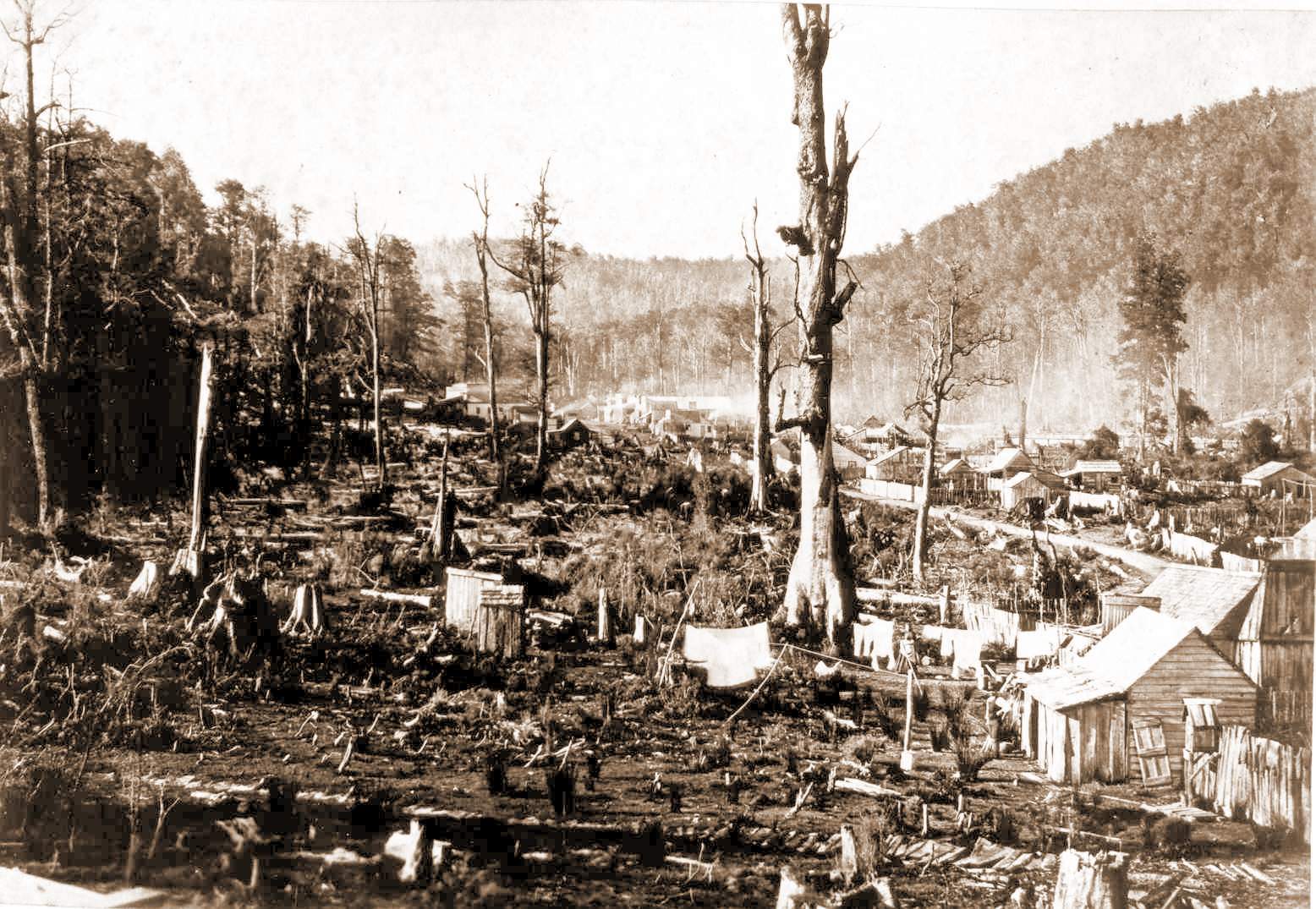 You will visit the New Zealand native Glow Worms and learn about our 'off the grid' hydro power, water race and waterwheel system.
This tour gives you an amazing opportunity to see both native Birds and plants including but not limited to Bell Birds, Tui's, Keruru, (Native wood pigeon), Kaka, South Island Robins.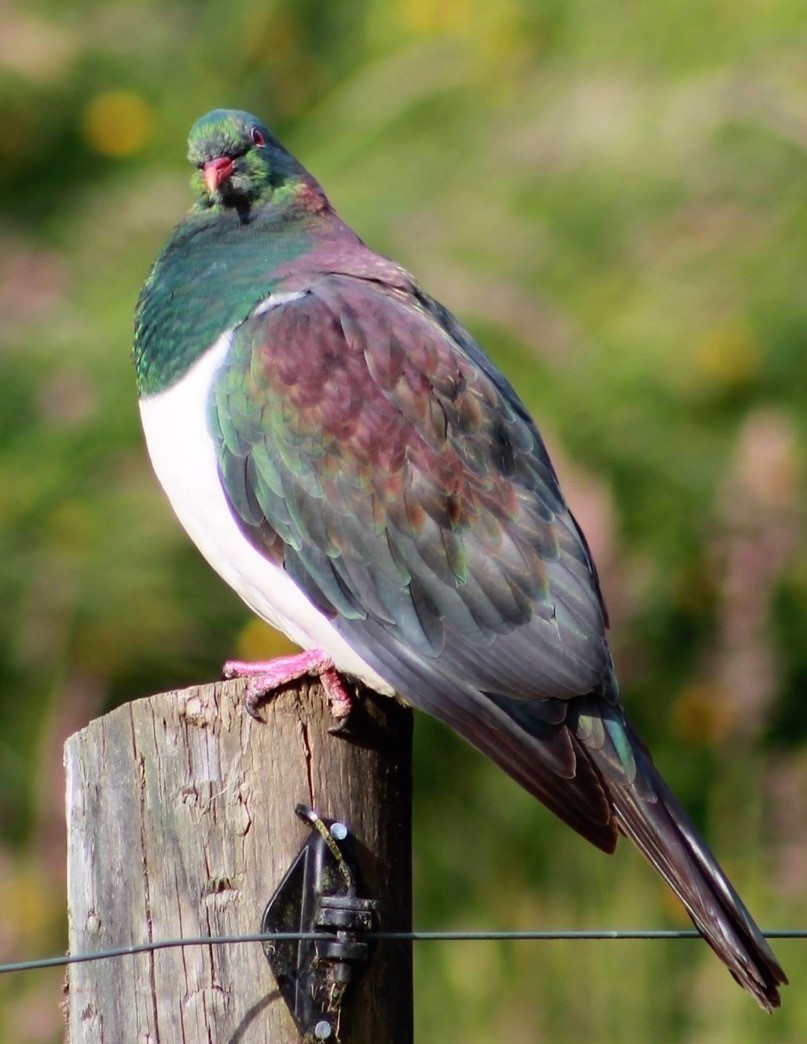 Our favourites are the Karearea - New Zealand falcon, which is very rare to see in the wild and on the endangered species list!